Lavender blooms
From late June to the end of August
In many fields of Provence region it is possible to appreciate this aromatic, useful and colorful blossom from the last week of June through July. Lavender is harvested from July to mid-august. The "Blue Gold", as the lavender is nick-named, is displayed in multi-hued oceans of the sensual flowers planted in perfect rows crossing the color spectrum from steely grey to violet.
Wheat fields and lavender fields are found in the same areas, and often side-by-side. The wheat ripens just before the lavender season, so lavender fields are often bordered by golden bands of grain, backlighted by the sun.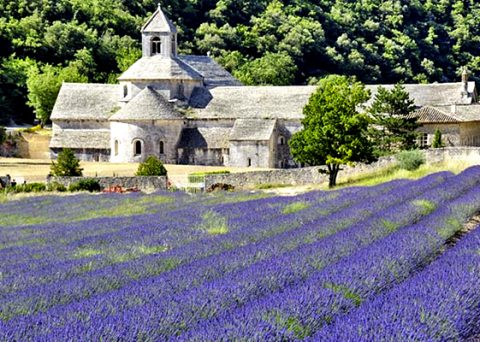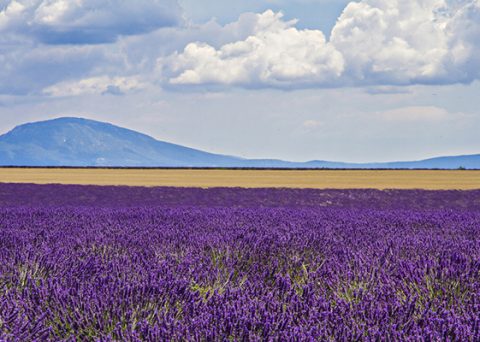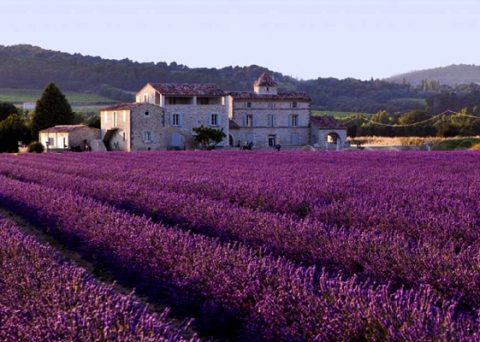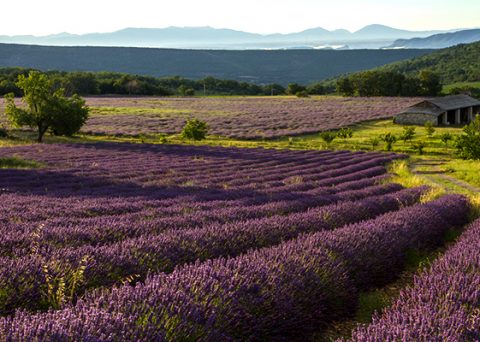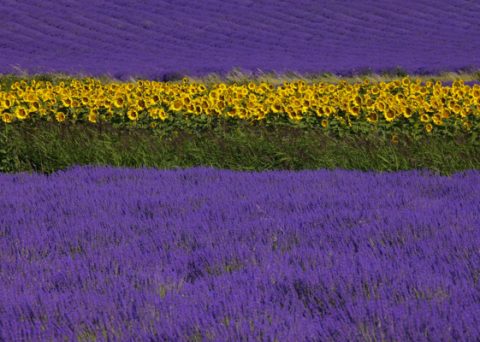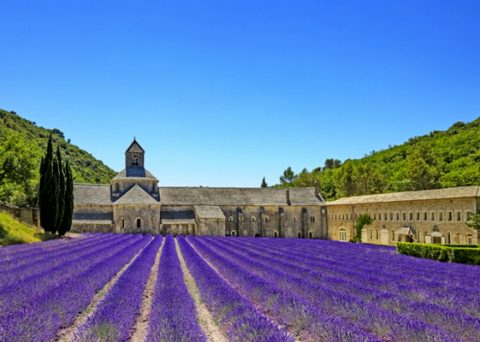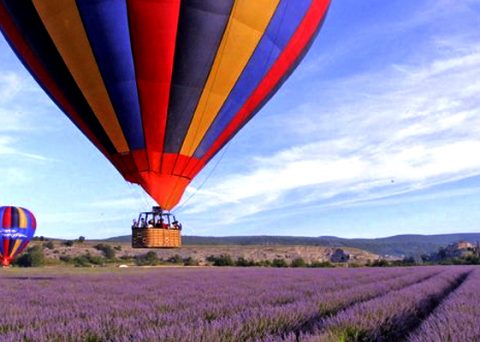 sunflower fields
From late July to August
It is also possible to find sunflower fields in the lavender areas, a couple of times just beside the lavender. End of June would be too early for the sunflowers, but July-August should bring some stunning views to the sunflowers and lavender together.
Festivals celebrating the beauty and utility of lavender are found around the region with the Fete de la Lavande in the village of Ferrassieres and the four day Corso de la Lavande', in the mountain spa town of Digne-les-Bains among the most popular.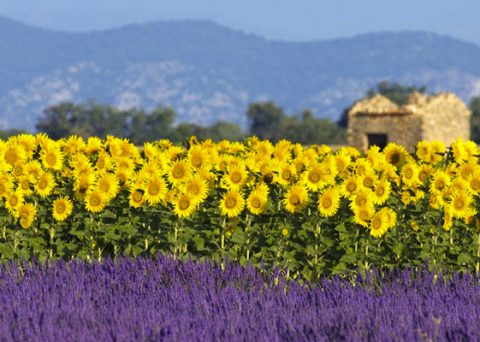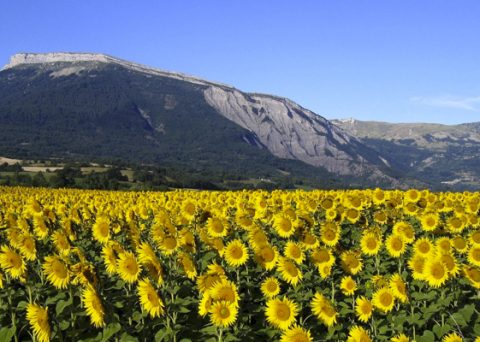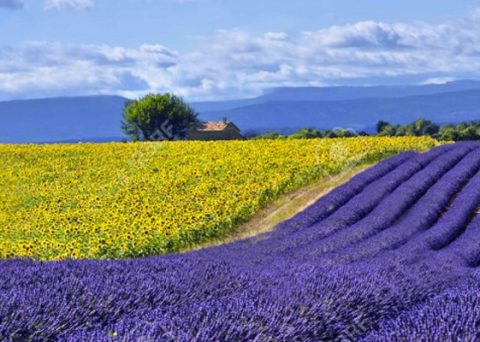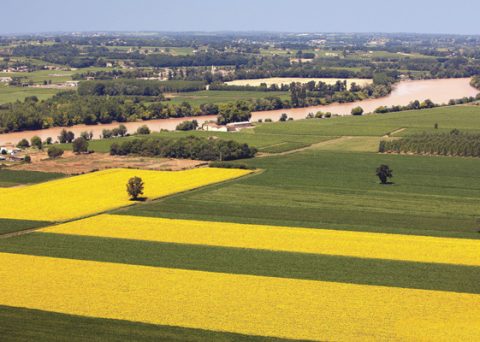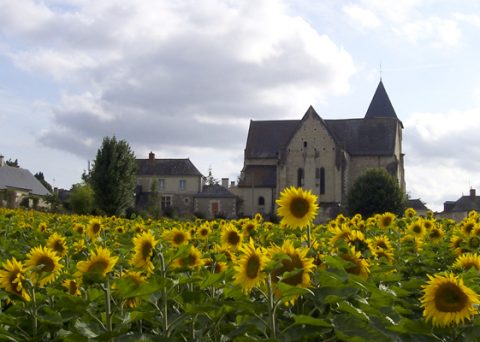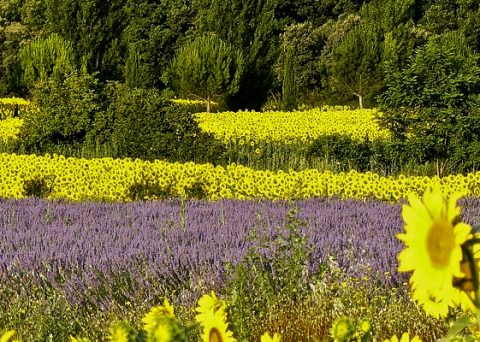 Hyacinth & Tulip fields
From mid March to mid April
The striking colors of the flowering tulip bulbs are a typical sight in the regions of Provence Alpes Côte d'Azur and Britany during the spring. The bright red, pink and yellow colors are overwhelmingly beautiful. The period to film tulip blooms in France is from April 5th to April 15th, and you can appreciate the fields of Hyacinths from March 18th to March 30th in Britany or Aquitaine region for exemple.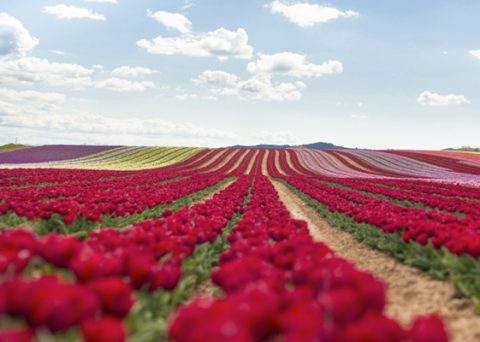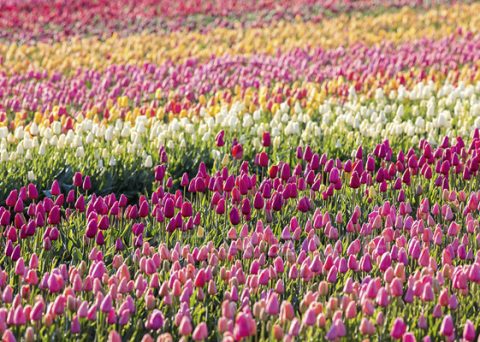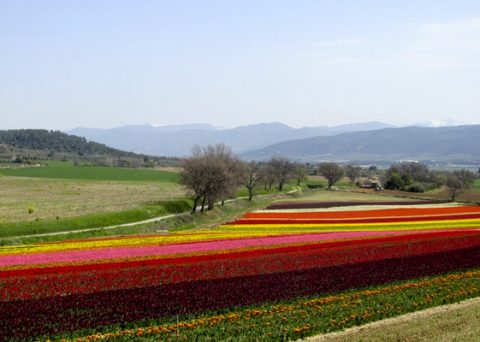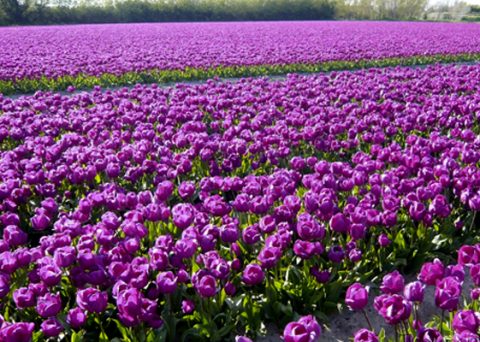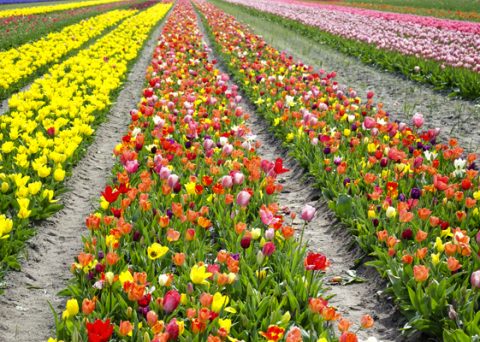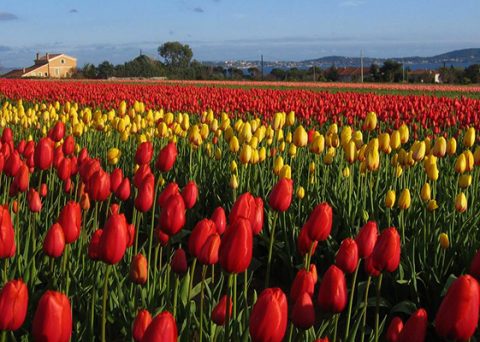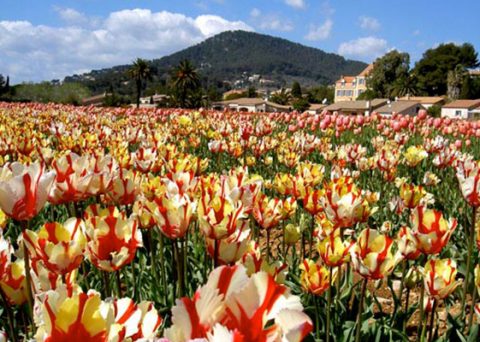 Rose blooms
From March to early September
In the regions of Alsace and Pays de la Loire you'll find vibrant rose fields, gathering more than hundred kinds of this distinguished flower. This gardens offer colorful and well lighted locations, ideal to shoot bright scenes.
To get the most of rose nurseries, the right time is between March and the second week of September.
Plan your shooting in during this wonderful season and get the most of this unique and memorable sceneries.